eInvoicing
Let us take care of the hard work for you
eInvoicing from any software
Reporting and analytics like you've never had before
Customised business rules and processes to make sure you get the data you need
Everything, including our team and your data, is in Australia
Case studies
Find out how we've helped these companies achieve their goals

Electronic data interchange (EDI)
Before migrating to a new ERP system, The Good Guys approached us to implement an EDI solution to connect with their suppliers. Find out what we implemented and the results.

Einvoicing
NZIR became the first government agency to begin the journey to enable eInvoicing. Their focus was to pay invoices early to help suppliers' cash flow and to give them a seamless experience. Find out how they did it.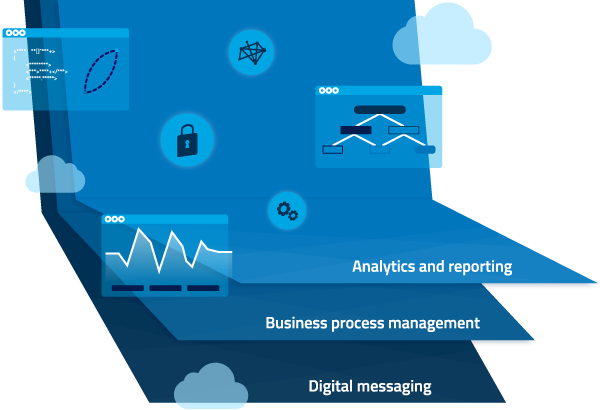 Our technology
Ease and flexibility combined
Each of our cloud tenancies has three layers with standard functionality, plus the ability to configure it to suit your business.
The digital messaging layer handles the movement of messages, or data, through your gateway. The business process management layer allows you to configure workflows, exception handling and more. And the analytics and reporting layer gives you rich insights into your data from our easy-to-use portal.

"MessageXchange has been an exceptional company to work with. They are professional, responsive, supportive and experienced in their field. Highly recommended."
— Aldo V, Toyota Finance
Affiliations
We're proud members of these organisations