Easy routing via our secure cloud service
MessageXchange is ISO 27001 certified in information security management so you can rest assured your data, and that of employees, will remain secure. Our Gateways are regularly backed up, audited and maintain full activity logs for added security.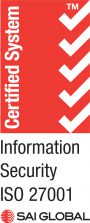 A fully managed service
The team at MessageXchange manages all infrastructure and security, including ISO 27001, for single touch payroll compliance. Our platform is monitored 24×7, hosted in Australia and comes with a guaranteed service level and proven reliability. Everything is managed for you, including security patching and compliance updates, so you can spend time on the things that matter.
Compliance without changing your software
If your software is unable to produce an STP XML file, MessageXchange can map your native file to the STP XML format for you.
We also cater for a range of transmission protocols between your software and our Gateways, and maintain a secure ebMS3 AS4 connection with the ATO. Click here for more information about our supported file types and transmission protocols.

Manage your Gateway via a secure portal
Have the flexibility of managing your Gateway through our secure web-based portal where you can see:
Real-time monitoring of your messages
Reports that are fully configurable to provide detailed business intelligence
Fault diagnosis and error management
Service level feedback
Suitable for all businesses
Whether you're a business processing your own payroll, a payroll company servicing thousands of employees, or a software vendor providing single touch payroll capability to your customers, a MessageXchange STP Gateway will have you compliant quickly and easily. Our service is configurable and scalable; it's able to handle very small through to extremely large message volumes and can grow as your business does.
One Gateway for all your business needs
The one connection to MessageXchange enables your business to extend beyond just Single Touch Payroll. Take advantage of a range of services including eInvoicing, SuperStream, electronic data interchange (EDI) and more.
Test and production sFTP folders
STP XML or STP CSV
file formats 2
Dedicated test and production Gateways
STP XML or STP CSV
file formats 2
Ability to add other message types
Monitoring access for 2 users 3
API, sFTP, AS2 or AS4 connectivity
Dedicated test and production Gateways
Any format
(XML/CSV/iDoc/XML/JSON/flat file/other)
Ability to add other message types
Monitoring access for 2 users 3
1 Enable organisations to upload STP files to Colladium. Available on large, extra large and enterprise data plans.
2 Contact us for a copy of the ATO's XML message implementation guide (MIG), our CSV MIG, or our API specifications.
3 Upgrade available.
Looking for more information?
Request a call back and we'll be in touch within a business day.
Technical information
View the standards, protocols and file types supported by MessageXchange, gateway security and more.
Want to receive updates about STP?
By submitting your details, you acknowledge that we may provide you with information as outlined in our Privacy Policy. You can opt out of these emails at any time.