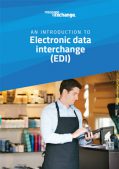 An introduction to EDI
New to EDI? We've put together this whitepaper for you to learn, in layman's terms, what EDI is and how it's used.
By submitting your details, you acknowledge that we may provide you with information as outlined in our Privacy Policy. You can opt out of these emails at any time.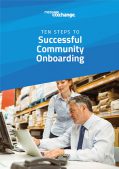 10 steps to successful community onboarding
We've combined our years of onboarding experience into 10 steps. Read this whitepaper to find out how you can get the most out of your onboarding exercise.
By submitting your details, you acknowledge that we may provide you with information as outlined in our Privacy Policy. You can opt out of these emails at any time.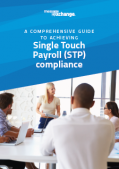 A comprehensive guide to achieving Single Touch Payroll (STP) compliance
The process of complying with STP requirements can be daunting, so this document is here to help guide you through the process.
By submitting your details, you acknowledge that we may provide you with information as outlined in our Privacy Policy. You can opt out of these emails at any time.