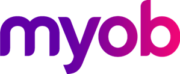 Trade electronically with your customers using MessageXchange's EDI webforms. Exchange purchase orders, invoices and more while complying with their EDI requirements.
And now, your orders and invoices can appear in MYOB AccountRight Live without double handling!

Comply with your customers' EDI requirements

Keep your MYOB ledger and stock up-to-date

Get more time back in your day
How does it work?
Start using MessageXchange's EDI webforms to trade with your retail customers. You'll receive orders to the portal, where you can respond with documents like purchase order responses, advanced shipping notices and invoices.
Once you've setup your integration with MYOB AccountRight Live, orders will go straight to your MYOB account and your stock will be updated. And when you create invoices from MessageXchange, they'll appear in MYOB. It's just like magic!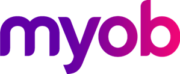 Get started in a few steps
Sign up to MessageXchange's EDI webforms (FormXchange)
Select your trading partner(s)
Connect to MYOB AccountRight Live
Match your customers and products
Start trading!
Your invoices will appear in MYOB and your stock will be reduced once you issue invoices from FormXchange. Find out how to get started and how to connect to MYOB AccountRight Live in our knowledge base.
How much does it cost?
EDI webforms is just $99 per month to trade with one retailer. Add the integration to MYOB for an extra $49 per month. You'll thank yourself later!
Plus, if you need to add another retailer, just add $49 per month.
Register for EDI webforms today!
Click the link below to register for EDI webforms (FormXchange). Or contact us for more information.