Trade electronically with your customers using MessageXchange's EDI webforms. Exchange purchase orders, invoices and more while complying with their EDI requirements.
And now, your invoices can appear in Xero without double handling!

Comply with your customers' EDI requirements

Keep your Xero ledger up-to-date

Get more time back in your day
How does it work?
Start using MessageXchange's EDI webforms to trade with your retail customers. It starts at just $99 a month for one trading partner. You'll receive orders to the portal, where you can respond with documents like purchase order responses, advanced shipping notices and invoices.
Once you've setup your integration with Xero, invoices created from MessageXchange will appear in Xero. It's just like magic!

"The integration has improved our productivity as we no longer have to manually enter every single invoice. It has also cut down our input errors as it feeds the data directly into Xero."
Emma from Partner Pacific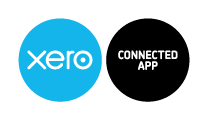 Get started in a few steps
Sign up to MessageXchange's EDI webforms (FormXchange)
Select your trading partner(s)
Connect to Xero for an additional $49 a month (after your free one month trial period)
Match your customers and products
Start trading!
Your invoices will appear in Xero once you issue them from FormXchange. Find out how to get started and how to connect to Xero in our knowledge base.
Register for EDI webforms today!
Click the link below to register for EDI webforms (FormXchange). Or contact us for more information.
Calculate your cost savings
Use this calculator to estimate how much you could save by using a our Xero integration with EDI Webforms.
About Xero
Xero is world-leading online accounting software built for small business.
Get a real-time view of your cashflow. Log in anytime, anywhere on your Mac, PC, tablet or phone to get a real-time view of your cash flow. It's small business accounting software that's simple, smart and occasionally magical.
Run your business on the go. Use our mobile app to reconcile, send invoices, or create expense claims – from anywhere.
Get paid faster with online invoicing. Send online invoices to your customers – and get updated when they're opened.
Reconcile in seconds. Xero imports and categorises your latest bank transactions. Just click ok to reconcile.