All you need to know for those new to EDI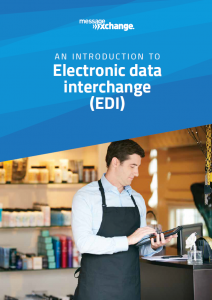 EDI has a range of benefits that can be seen across the whole supply chain but do you know how it works?
If you're new to EDI, it's important to know the basics before you start applying it to your business.
This whitepaper explains, in layman's terms, what EDI is and how it used. We've removed the jargon so that you can start your EDI journey on the right foot.
If you've just started out on your organisation's EDI journey, or recently inherited the responsibility of EDI in your company, this document is for you.
We go through:
What is EDI?
How EDI works
How EDI differs from traditional paper-based procurement
The types of information you can exchange via EDI
File formats used in EDI (EDIFACT, XML and more) and transmission protocols used to send them (sFTP, AS2, API and more)
The differences between fully integrated EDI and web-based EDI.
Download this whitepaper now
By submitting your details, you acknowledge that we may provide you with information as outlined in our Privacy Policy.
You can opt out of these emails at any time.