E-invoicing enables organisations to send and receive invoices electronically, directly to their software. It removes the need for unnecessary data entry and inaccurate OCR scanning.
E-invoicing in Australia is provided through a network of interoperable Access Points, like MessageXchange, conforming to the Peppol standard that has been adopted around the world.
Did you know:
E-invoices cost 70% less than a paper invoice, and 67% less than a PDF invoice.
The Australian Government have committed to paying e-invoices in five days.
MessageXchange is the first Peppol Access Point provider to be certified in Australia and New Zealand.
You can get e-invoicing enabled in as little as a day!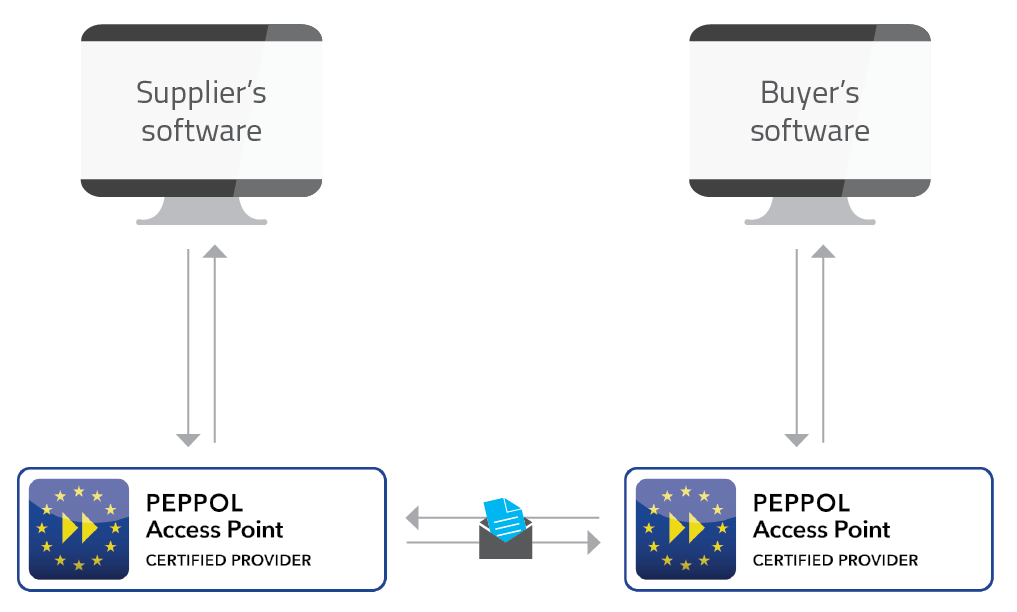 New to e-invoicing?
Learn the basics in our whitepaper, an introduction to e-invoicing.
By submitting your details, you acknowledge that we may provide you with information as outlined in our Privacy Policy. You can opt out of these emails at any time.

Select a product and complete your application form

Connect to MessageXchange and test connectivity and messaging


1






Other connectivity protocols












A message to an sFTP folder


Business process management


Gateway self-support login

Onboarding trading partners
Your trading partners have free use of Colladium to send/receive e-invoices


1 API for E-invoicing Connect is available for suppliers only. MessageXchange will provide our API specifications to use.
Join our free webinar


An introduction to e-invoicing

Join David Moss, our e-invoicing expert for a free interactive webinar where he'll explain what e-invoicing is, what the benefits are and how you can get started.

Onboard your suppliers to Colladium. It's free to use!
Perfect for low-volume users, it's free to use and complies with the e-invoicing standards! Ask our Account Managers for more information.
Looking for more information?
Request a call back and we'll be in touch within a business day.