E-invoicing automates the exchange of invoices directly between businesses' software and its use is growing across the globe as a result of the benefits it brings. Australia and New Zealand have joined forces to to make trans-tasman e-invoicing easier using the internationally-adopted Peppol e-invoicing framework. Any business within this network can now send and receive invoices straight from their accounting software to their customer's software. No more emails, no more PDFs and no more manual data entry. If you're new to e-invoicing, check out our blog, traditional invoicing and e-invoicing: a comparison.
Here are just some of the reasons businesses are turning to e-invoicing.
For buyers
A major benefit for those receiving e-invoices comes from the fact you'll no longer have to manually enter an invoice again. Think of the time savings and the mis-keying errors that'd disappear. Here are some stats: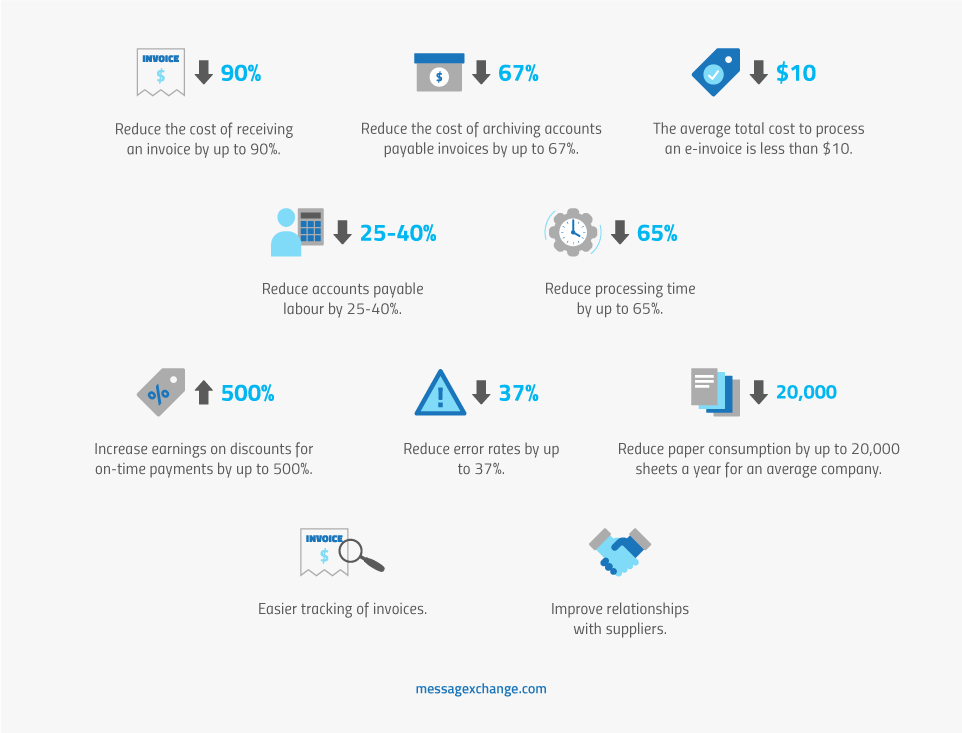 For suppliers
A major benefit of e-invoicing is the speed of it. It can ultimately lead to faster payments, which means better cash flow for you. Let's have a look: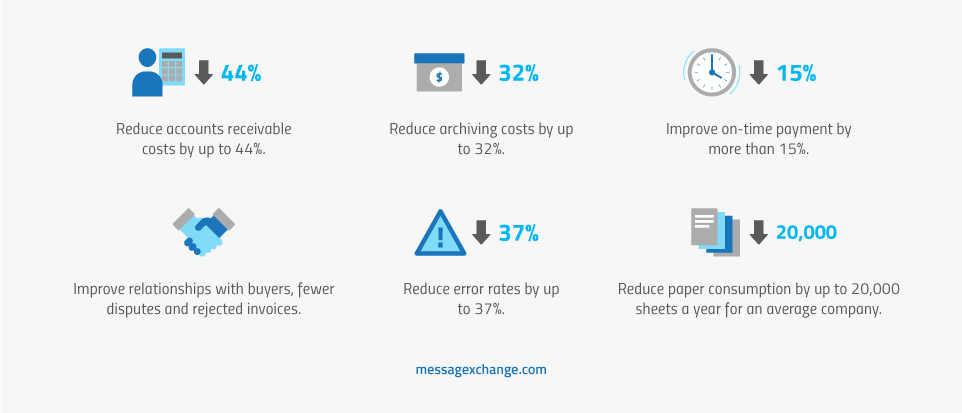 Sign up to get the latest e-invoicing updates!
Stay up-to-date with industry news, useful blogs and whitepapers, expert tips and more.