Gain visibility into your supply chain and automate processes
Your EDI Gateway will provide transparency throughout the supply chain so you can track, in real-time, where your goods are at every stage of the journey. Your staff will be able to monitor the exact movements of your products electronically, allowing your business to plan effectively and run smoothly. You can make this information visible to your customers automatically, saving you time, money and improving your service offering.
The data that is automatically entered into your ERP allows you to report on, analyse and automate your business processes, streamlining your organisation.
The MessageXchange cloud B2B integration service is suitable for companies, small to large. It's appropriate for transporting goods using any mode; road, sea or air.
Exchange all sorts of information with all of your trading partners
Having a MessageXchange EDI Gateway not only allows you to share information such as bookings and tracking information but you can also send and receive orders, invoices and other information.
As well as trading downstream, you can use the same connection to trade upstream with suppliers to order everything from office stationery to new vehicles.
Comply with industry standards
MessageXchange is proud to be an Alliance Partner of GS1 Australia. We stay up-to-date with the introduction of new standards to enable your business to comply with all relevant criteria, no matter what your industry or the industries you trade with. We are experts with industry standard file formats such as EDIFACT, X12, XML, XBRL, iDOCS, flat files and many others and how our secure gateways convert these to the file formats required by your partners.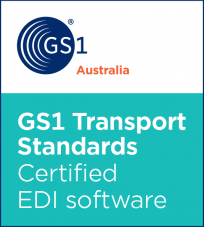 Products
EDI Gateway
MessageXchange EDI Gateways electronically link your business with your trading partners to exchange business information such as purchase orders, invoices, advanced shipping notices or despatch advices and more. Let us help you exchange information electronically, to save you time and money, automate business processes and meet requirements.
Read more
Colladium Gateway
A Colladium Gateway links your business application to Colladium, the free, unique cloud B2B platform for collaboration and trade.
Send forms from SAP, Oracle, JD Edwards or another business application to your trading partners on Colladium. Documents can be turned around in Colladium and be pushed back into your ERP. Remove the need for data re-entry, streamline your business and save money with a Colladium Gateway.
Read more
How do we work?

We get to know your business
Your organisation, requirements, goals, deliverables and those you want to connect with.

We scope your project
Decide on the best product, quote on implementation, development time as well as upfront and ongoing costs.

Sign off
Agree on the contract and kick off the project.

Development begins
Our team start on development.

Testing
We collaborate to test the solution developed.

Go live!
Your solution goes into production and we begin and continue to monitor your gateway.
Technical information
View the standards, protocols and file types supported by MessageXchange, gateway security and more.
How to build a business case
Please enter your email address to download this whitepaper.
By submitting your details, you acknowledge that we may provide you with information as outlined in our Privacy Policy. You can opt out of these emails at any time.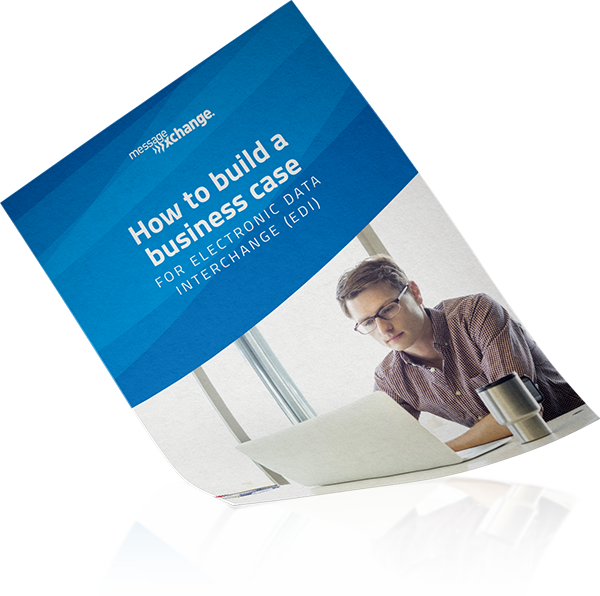 Looking for more information?
Request a call back and we'll be in touch within a business day.