What will be covered?
1. Your objectives
Whether it be just getting ready in time for the deadline, or really trying to find efficiencies. And who you'll try to onboard.
2. Your current processes and challenges
Like how you're receiving invoices today, how many you're receiving and what capability your software has
3. An approach that'll work for you
A staged approach could be best for you to get ready as soon as possible, with enhancements to be rolled out along the way. And if your software isn't able to perform some functions, we could suggest the in-built functionality in your gateway to handle things like process management, validation and more. Plus, we don't forget about onboarding you customers and suppliers. We're on of the few providers who can help with this.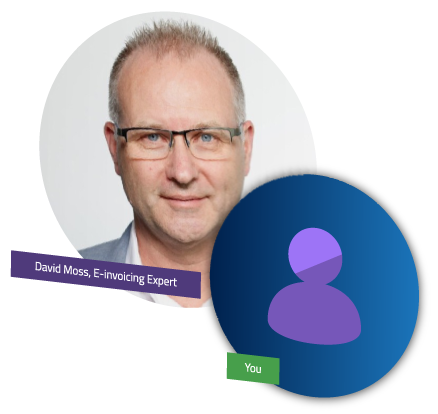 Book your consultation
David Moss has decades of experience in e-invoicing. He's helped some of the largest companies in Australia to use electronic data exchange, as well as onboard their customers and suppliers. Book a consultation with David today to find out how you can get ready for e-invoicing.