Get some help when it comes to communicating with your suppliers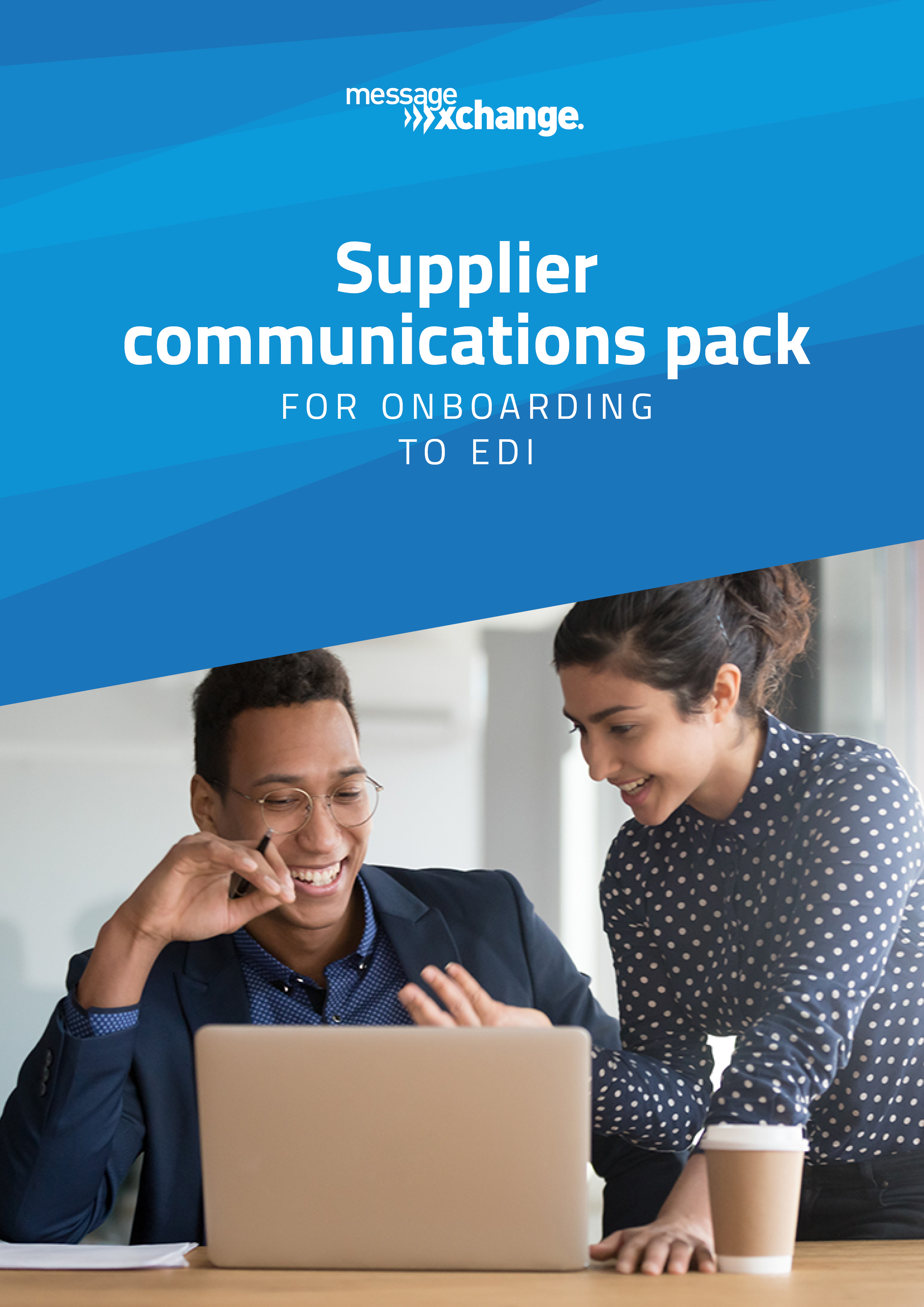 Onboarding suppliers to EDI can be a challenge. So being prepared for it is critical.
This pack provides the tools to make onboarding your suppliers easier.
If you're responsible for getting your business partners onboarded and you don't know how to approach it, this document is for you.
We explain:
segmenting your suppliers
preparing for your communications
developing a testing process
developing your business-as-usual plan
and more.
Download this whitepaper now
By submitting your details, you acknowledge that we may provide you with information as outlined in our Privacy Policy.
You can opt out of these emails at any time.