Learn from two e-invoicing experts who've experienced e-invoicing first-hand
Join our e-invoicing panel discussion with two experts on e-invoicing in Australia. Between them, they know all the ins and outs of invoicing and have first-hand experiencing starting e-invoicing from scratch in a government agency.
Join us as we discuss:
why e-invoicing is important in Australia
what's being done to promote the adoption of e-invoicing
Swapnil's experience implementing e-invoicing
how the NSW Government are benefiting from e-invoicing
and more!
When: 2–3pm AEDT on Thursday the 26th of November 2020
Where: Zoom (we'll send you a link when you've registered)
RSVP: By using the link to the right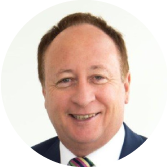 Mark Stockwell
Director E-invoicing, ATO
Mark leads the implementation of Trans-Tasman e-invoicing initiative for Australia, in partnership with his counterparts in New Zealand. He's played a key part in defining the role and the look of e-invoicing in the country and is currently focused on its adoption among businesses and government.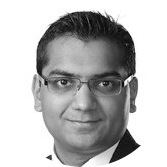 Swapnil Narkhede
Program Manager, ICT & Digital Government, NSW Government
Swapnil led the NSW Government's implementation of e-invoicing. He played an integral part in bringing business units together to get buy in, then spearheaded the implementation and onboarding of suppliers. His knowledge and experience in this space is one to be leveraged.