We continue to see eInvoicing gathering momentum. Here in Australia, the number of companies registering for eInvoicing is growing hugely. Here are five of the reasons companies are choosing eInvoicing.

They're getting paid faster
Studies have shown that 72.5% of invoices globally are paid late . In 2016, Australian companies were an average of 26.4 days overdue on their invoice payments. With the help of eInvoicing, we're seeing sellers being paid in less time. This improves cash flow and allows businesses to use their funds more strategically.
They're saving time by reducing manual processes
With an outdated system, processing invoices involves lots of steps. With eInvoicing there's no need to enter invoice data, saving you time. MessageXchange can even automate more processes such as matching invoices to PO numbers and more. All these things let your staff focus on more important tasks.
They're saving costs and reducing errors
The ATO estimates paper and PDF invoices can cost between $27 and $30 to process. eInvoicing reduces the costs to less than $10. In Australia alone, 1.2 billion invoices are sent each year, so you can already see the savings that are to be made. You can save on:
paper costs
printing costs
additional scanning equipment costs.
Manually inputting invoices exposes businesses to human errors. The automation from eInvoicing can reduce errors by up to 37%. Errors can be costly for any business, and especially the costs involved to rectify them.
They're using a more secure way to exchange invoices
Invoices are often a targeted way for scammers to commit fraud. A recent study by XERO found 18% of Australian SMEs have fallen victim to invoice fraud and this costs a business an average of $15,500. This number has only grown with the increase of scams during the pandemic. To avoid this, eInvoicing messages go through the secure Peppol network, which has processes in place to reduce the risk of fake or comprised invoices.
They're on a digital transformation journey
Digital transformation is the move to digital technology to improve existing processes. eInvoicing does exactly that and is a great starting point. Can you imagine if you were still issuing invoices by fax? We've well and truly moved on from that, and eInvoicing is the new way.
Getting started with eInvoicing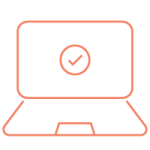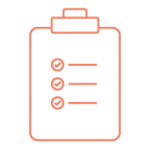 Our team connects you to the Peppol eInvoicing network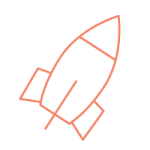 Want to get started with eInvoicing? Get in touch with our eInvoicing team below to learn more.
Request a call
Chat with one of our experts
Just fill out your details below and we'll be in touch within one business day.