Electronic data interchange, or EDI, is widely adopted around the world by companies looking to gain efficiencies, visibility and cost savings. But if you're new to the concept, it can seem overwhelming.
Simply put, EDI (electronic data interchange) is the exchange of business information directly between business software. Think of a purchase order being created in one company's accounting package, and it 'magically' appears in the supplier's software; no email, no PDF, no manual data entry. Well, it's not magic, it's EDI!
But what are the quantifiable benefits of EDI? We've gathered some data to explain the benefits at a quick glance.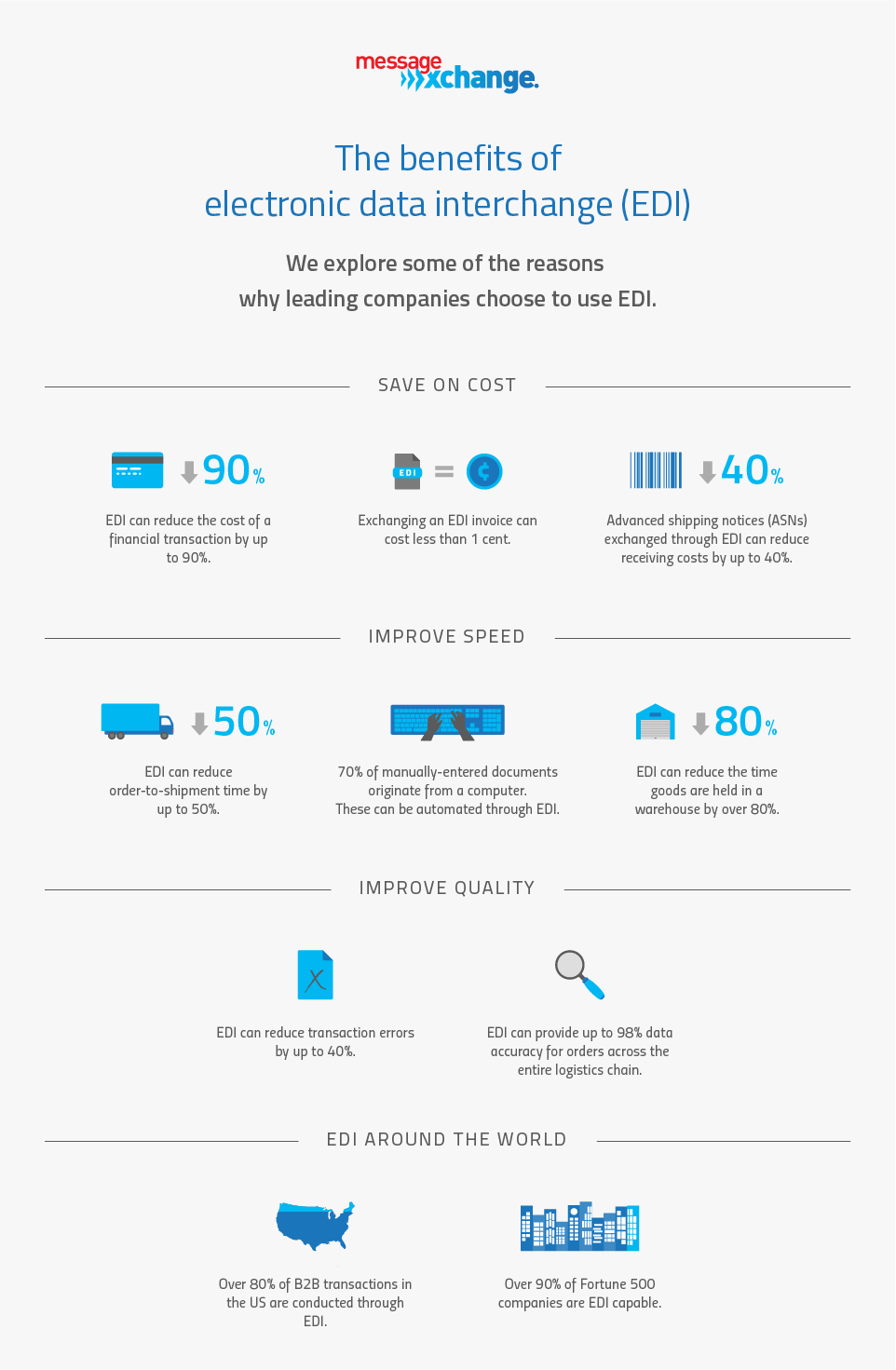 Newsletter
Sign up to get the latest EDI updates
Stay up-to-date with industry news, useful blogs and whitepapers, expert tips and more.