Onboard 100% of your trading partners to EDI
Leading retailers, including The Good Guys, Harvey Norman and Costco, have achieved the 'holy grail' of EDI by onboarding 100% of their supply chains with the help of MessageXchange.
Our innovative technology and the expertise of our staff enables companies to find even greater savings and efficiencies. eInvoicing made easy
Let us take care of the hard work for you

We're the first Access Point certified in Australia and New Zealand

We'll manage the compliance for you

We're ISO 27001 certified in information security management

We can establish a connection to your existing software for minimal impact at your end

We can map your native file to the Peppol UBL

Have the freedom to add other services such as Single Touch Payoll, SuperStream and standard business reporting (SBR2)
Case studies
Find out how we've helped these companies achieve their goals

Electronic data interchange (EDI)
Before migrating to a new ERP system, The Good Guys approached us to implement an EDI solution to connect with their suppliers. Find out what we implemented and the results.

Einvoicing
NZIR became the first government agency to begin the journey to enable eInvoicing. Their focus was to pay invoices early to help suppliers' cash flow and to give them a seamless experience. Find out how they did it.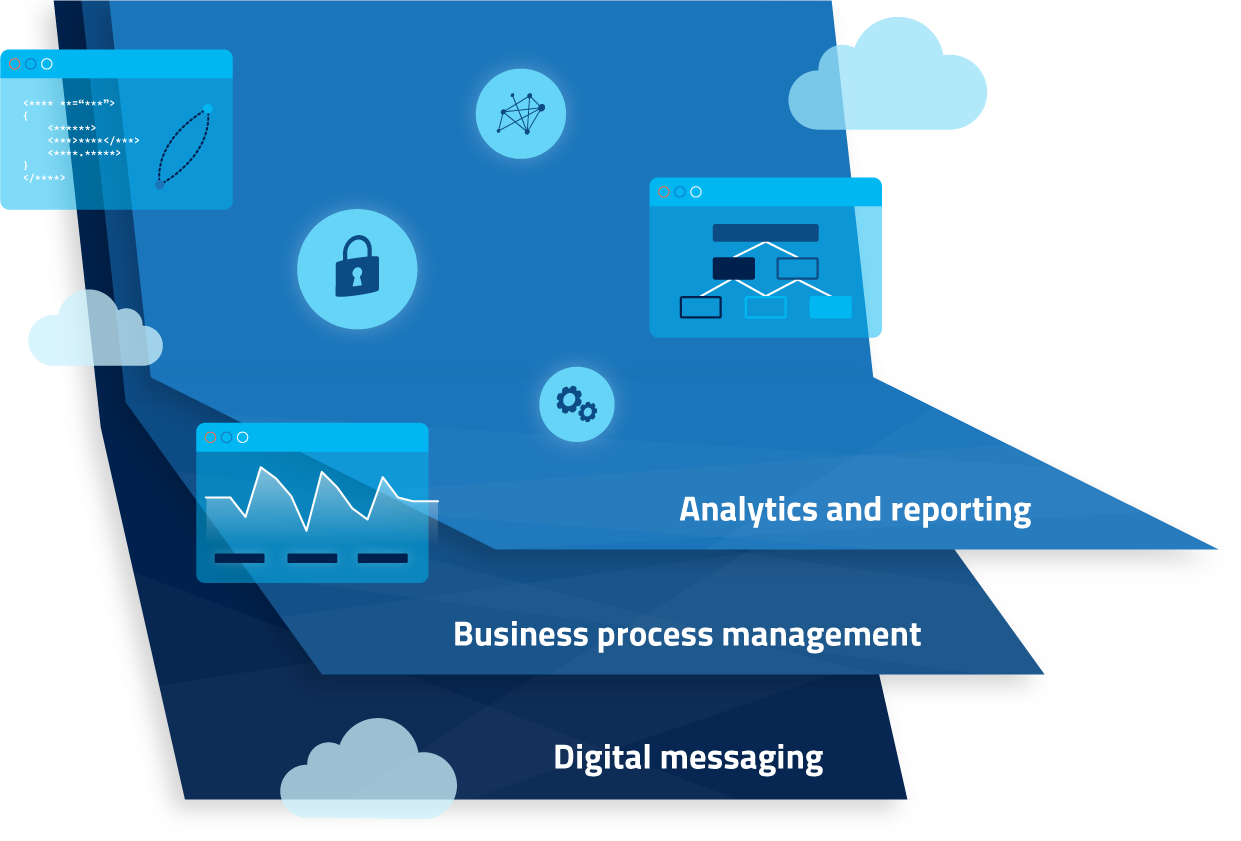 Our technology
Ease and flexibility combined
Each of our cloud tenancies has three layers with standard functionality, plus the ability to configure it to suit your business.
The digital messaging layer handles the movement of messages, or data, through your gateway. The business process management layer allows you to configure workflows, exception handling and more. And the analytics and reporting layer gives you rich insights into your data from our easy-to-use portal.

"MessageXchange has been an exceptional company to work with. They are professional, responsive, supportive and experienced in their field. Highly recommended."
— Aldo V, Toyota Finance
Need to build a business case
for implementing EDI?
We've got you covered! Take a look at this whitepaper.